Linden Lodge opened in February 1990. The home is registered for 75 residents of which 37 are residential beds and 38 are nursing beds.
We provide:
Nursing care
Residential care
Residential dementia care
Respite care
All rooms are equipped with updated fire and nurse call systems. Our rooms are spacious and well-furnished with en-Suite facilities and we offer a variety of services to our Residents.
The Orchard Suite is based on the ground floor catering for people who require residential care and residential care for those who are living with Dementia.
There are several large communal areas that are tastefully decorated. Our activities team ensure that there is an ongoing program of events to engage and entertain all of our residents.
The Acacia suite caters for people who require nursing care, those with complex needs and younger adults. Nursing care is available 24 hours per day.
Linden Lodge is set in idyllic grounds within the countryside located close to Warton and Polesworth in North Warwickshire with easy commuting distance from Birmingham and Nuneaton. We have our own domestic, laundry, reception, catering, administration and maintenance staff as well as our highly experienced team of trained nurses and care staff.
 A Care Quality Commission report is available to view please click on the tab.
Our trained and dedicated care team see resident's quality of life as the prime goal and we are accredited with Platinum status from the Gold Standard Framework Award for End of Life Care.
Address:
Linden Lodge Care Home, Warton, Tamworth, Staffs B79 0JR

Telephone:
01827 899227
What can you expect from Linden Lodge?
En suite facilities in rooms
Accommodation Information:
All of our homes offer the highest standard of accommodation. All our range of rooms are equipped with en-suite facilities with the majority being single rooms although we also offer a number of twin rooms, which are always of interest to couples or friends wishing to share.
Personalisation of rooms is positively encouraged to provide the continuity of a 'homely' atmosphere.
All bedrooms are fitted with Bedside Call Assistance systems and are thermostatically controlled. Television points are installed in all rooms although each home has dedicated TV lounges.
What is daily life like at Linden Lodge?
At Linden Care Homes, we believe it is vitally important to stay engaged with life, to stay involved with current interests and develop new ones. All Linden Care Homes facilities are constantly looking for new ways to engage and support our residents.
Residents can stroll or sit in the attractive gardens and are encouraged to maintain their mobility and independence by taking part in various events. Trips are periodically organised utilising the Home's transport which is free of charge although, there may be a small charge to residents to cover admission fees and so on to specific events.
Social activities are a fundamental part of the Home's philosophy with maximum participation encouraged, but not dictated. Some of the activities include:
Aromatherapy sessions
Sing-alongs
Party Nights
Crafts
Magic Table activities
Activities are varied to try to take account of any seasonal or topical issues.
Linda Lowrie, Registered Manager
I would like to welcome you to the Linden Lodge Nursing Home. We are a professional caring team whose aim is to deliver the highest standard of care within a homely environment. We want everyone we care for to "live well in the place and manner of their choice"
I joined LLNH in 1990 and have been the Registered Manager here for the last 20 years.
Being a qualified Registered Nurse with an Orthopaedic Nurse Certificate and a Level 4 Registered Managers award, I am passionate about making this home the best it can be, not only for the residents but also for the staff that work here and become part of our large family.
You can contact Linda via: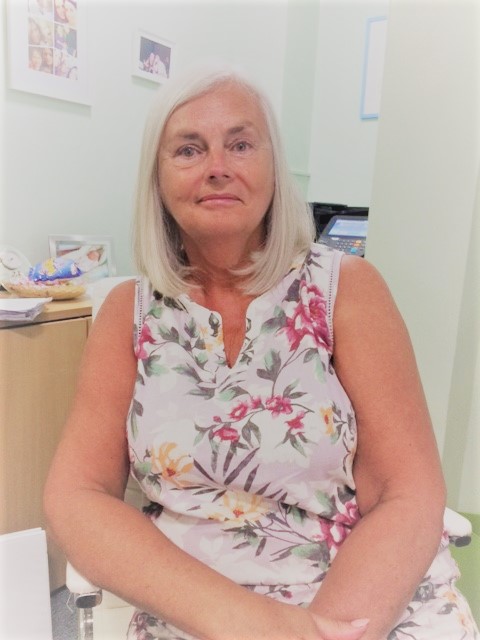 Russel Franceliso RGN, Deputy Head of Nursing
Sister Russel is a highly qualified motivated nurse having achieved a degree in nursing, a leadership and management award level 4/5 and is a practice assessor for student nurses.
Having worked at Linden Care homes for 16 years she has extensive knowledge and skills in adult general nursing, palliative care, end of life care and has tissue viability expertise.
She leads by example promoting person-centred values of individuality, rights, privacy, choice, independence, dignity and partnership.
Her leadership inspires others based on core values of empathy and caring, kindness, compassion, respect and integrity.
Maintaining high standards of nursing care at all times within our nursing unit, she and her team of nurses and health care staff uphold evidence base practices to prioritise residents in their care ensuring that their needs are recognised, assessed, responded to and their dignity is preserved.