Our Care Homes
At Linden Care Homes we are committed to providing the highest standards of care, ensuring that each and every resident is happy, safe and secure fulfilled in their everyday life.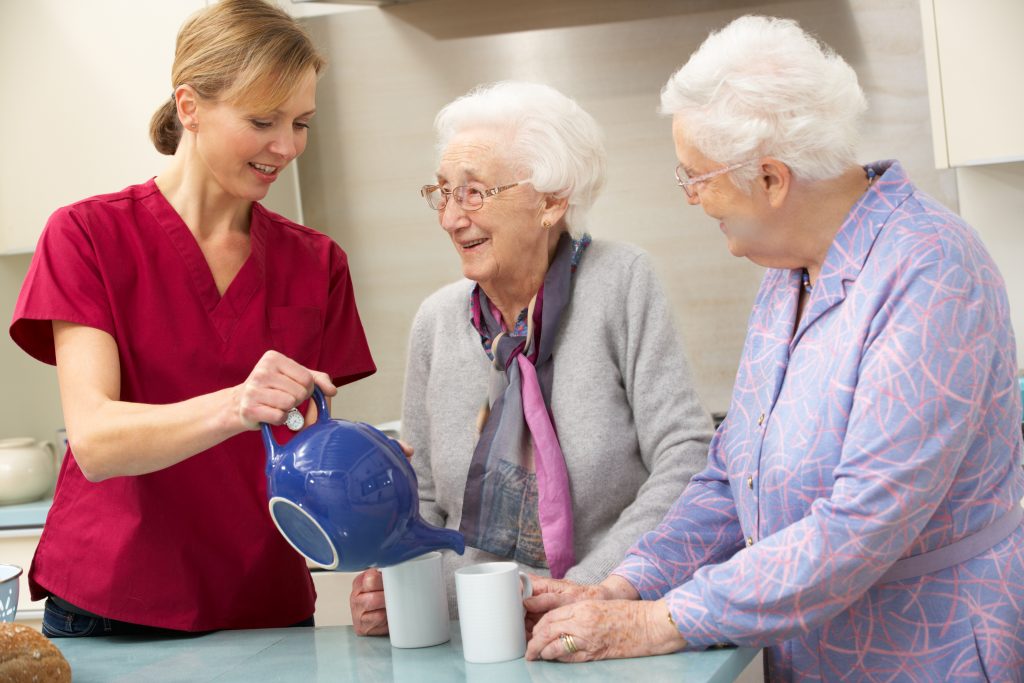 We work with each resident, their family and friends to create a personal care plan to suit their needs. The plan is reviewed regularly to ensure that individual medical, emotional and social needs are fully satisfied. We are focused on caring with compassion, dignity and respect at all times.
All our three Homes are audited by CQC and and in addition to this we are independently assessed by external accreditation organisations on an ongoing basis and have been awarded Platinum Status for End of Life Care, 5 Star Fod Hygiene Award in all three homes, ISO 9001 for our Business processes, ISO 14001 for our Environmental practices and ISO 45001 for Occupational Health and Safety.
We believe we are the only Care Home in the United Kingdom to hold these awards simultaneously.
Having been awarded the above accreditations and certifications by external auditors is independent proof of our commitment to excellence in all aspects of our business.
All of our homes are purpose-built and all are within the settings that are fully fit for purpose with full wheelchair access throughout, En-suite facilities in all bedrooms, assisted bathrooms, nurse call systems in every room and fully accessible gardens.
Most importantly, we believe in recruiting high calibre staff, who are carefully selected for their qualifications and experience, and then investing in ongoing training.
Which Linden Care home will suit you?
We have three homes each offering specific types of care:

We welcome visits from potential residents and/or family members. It is not necessary to make an appointment to view any of our homes just simply turn up and a member of our staff will show you around. If you would prefer to make an appointment to meet with the Registered Manager please contact the home direct.
Would you like to visit one of our Care Homes?
You are always welcome to come drop by and take a look around our Care Homes. making an appointment is not necessary, but if you would like a guided tour, please Contact Us to arrange a time with management.